President's Message
Our Approach in Operational Strategy
---
The year 2018 marked 70 years since our foundation. At Fukuyama Transporting, we celebrated this milestone by launching our latest mid-term operating strategy named "Challenge - Change 2020". Through the mantra of 'Challenge' and 'Change', we will endeavor to connect with the future and cultivate a century-long company legacy to pass down to the next generation.

Our primary directive is to provide safe and reliable logistic services to our citizens and industries, as well as improving the satisfaction of our customers, employees, shareholders, and other parties of interest. Another one of our priorities is to maintain the value and longevity of the company through prediction and prompt acclimation to the impending drastic social changes, such as the effects of population decline and innovation in information technology.

Thank you for your continued support and encouragement.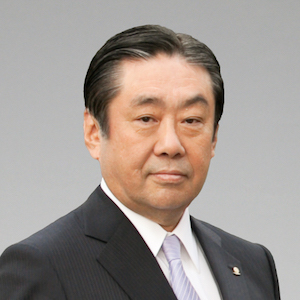 Shigehiro Komaru
Chairman and C.E.O. of Fukuyama Transporting Co., Ltd.