We host annual traffic safety lectures and other activities encouraging traffic awareness so that the local residents could live safely.
Traffic safety lectures at Elementary Schools
In order to encourage the safety of our nation's children, we host traffic safety classes at local elementary schools that involve our corporate trucks and bicycles.
Calling upon traffic safety awareness in the streets
Our staff takes the movement onto the streets to call upon traffic safety to drivers idle at stoplights, commuting students and workers, bicyclists, and pedestrians.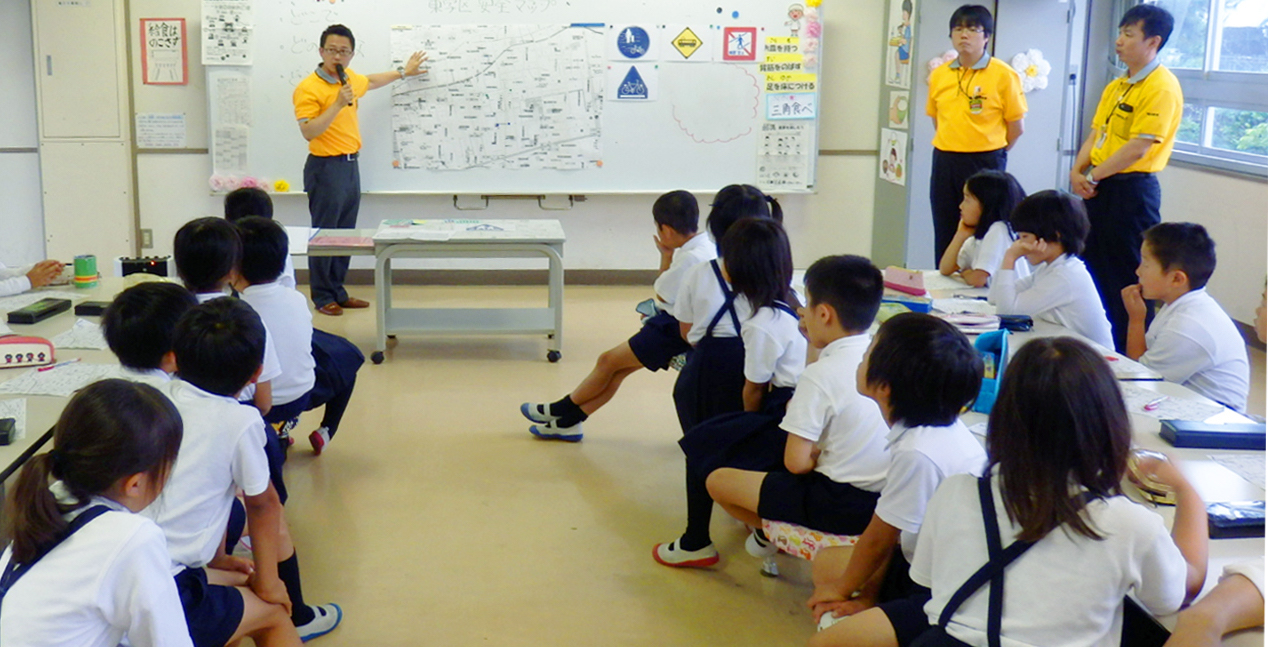 Pictured: Warning of areas with potential dangers within the neighborhood.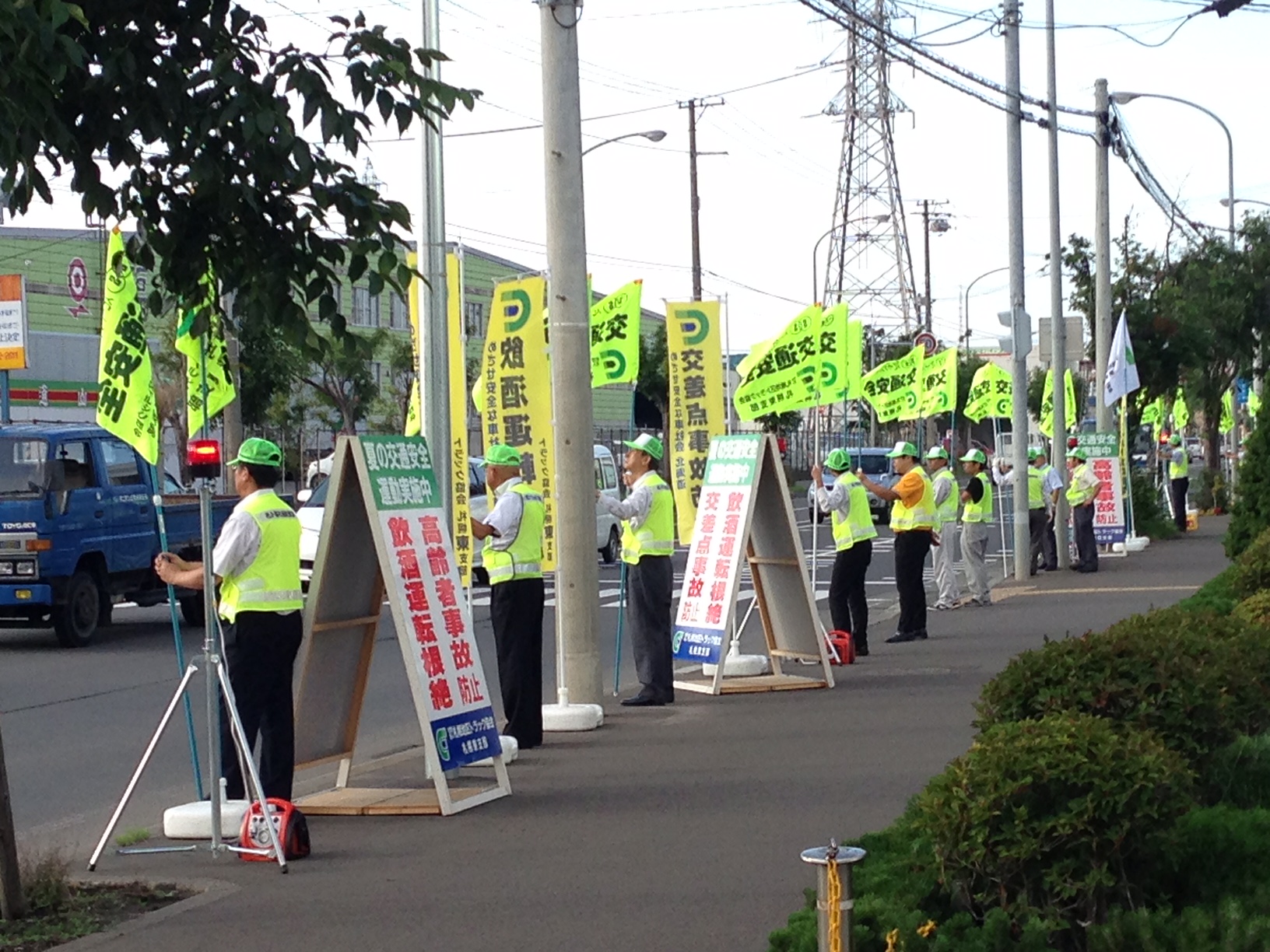 Pictured: Calling upon caution and safety to automobile drivers.