Corporate Social Responsibility
CSR ACTIVITIES
---
Fukuyama Transporting pursues a program of CSR activities to achieve its mission of being a company that earns the trust of all its stakeholders for safety and peace of mind, promotion of environmental protection, the creation of a global society, and economic development.

Fukuyama Transporting feels a deep responsibility and sense of mission to provide safety and peace of mind to the community. The company's social activities include: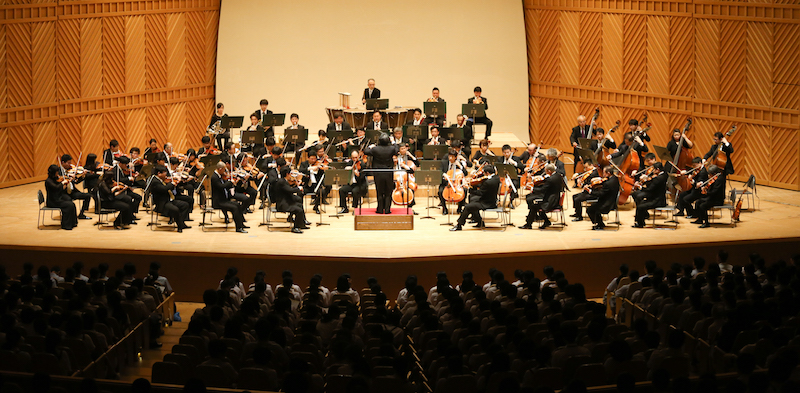 Inspiration Through Music
Annually, Shibuya Ikueikai also invites the entire NHK Symphony Orchestra to Fukuyama City to perform for 1,200 students and 800 locals, with the hopes of children having a chance to expand their dreams and become inspired by live music.