July 29th, 2021 Fukuyama Transporting Co., LTD. (Head Office: Fukuyama City, Hiroshima Prefecture; President: Shigehiro Komaru; hereinafter referred to as "Fukuyama Transporting") launched a new route for its "25-meter double articulated truck" between Shimonoseki Branch (Shimonoseki City, Yamaguchi Prefecture) and Fukuyama Main Branch (Fukuyama City, Hiroshima Prefecture) on July 28. A departure ceremony was held at the Fukuoka Distribution Center on July 28 to mark the start of the operation.

The new route would be operated in response to the expansion of the target routes for the double-articulated trucks announced by the Ministry of Land, Infrastructure, Transport and Tourism in August 2019. The new route will be; Shimonoseki Branch - Route 57 - Chugoku Expressway Shimonoseki IC - Sanyo Expressway Fukuyama Higashi IC - National Route 2 - Fukuyama Main Branch.

In October 2017, Fukuyama Express became the first company in Japan to operate a 25-meter double-articulated (connected) truck, and this will be its fifth route.
The double-connected truck is capable of transporting the equivalent of about two regular heavy-duty trucks in one vehicle, which will contribute to improving the efficiency of trunk line transportation, improving the working environment for drivers, and reducing the global environmental impact by reducing CO2 emissions.
As of the end of June 2021, there are 1,578 qualified employees (towing license holders) who may operate the double-articulated trucks, and the number is expected to increase in the future.
【Outline】
【State of departure ceremony】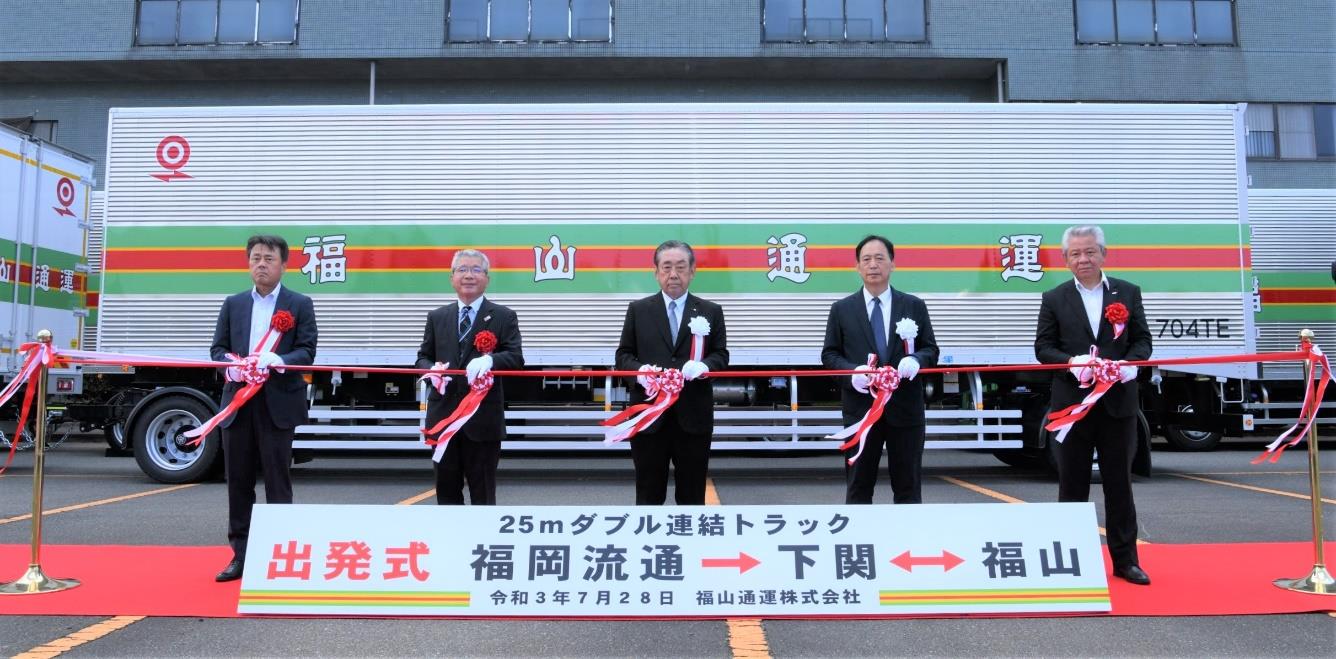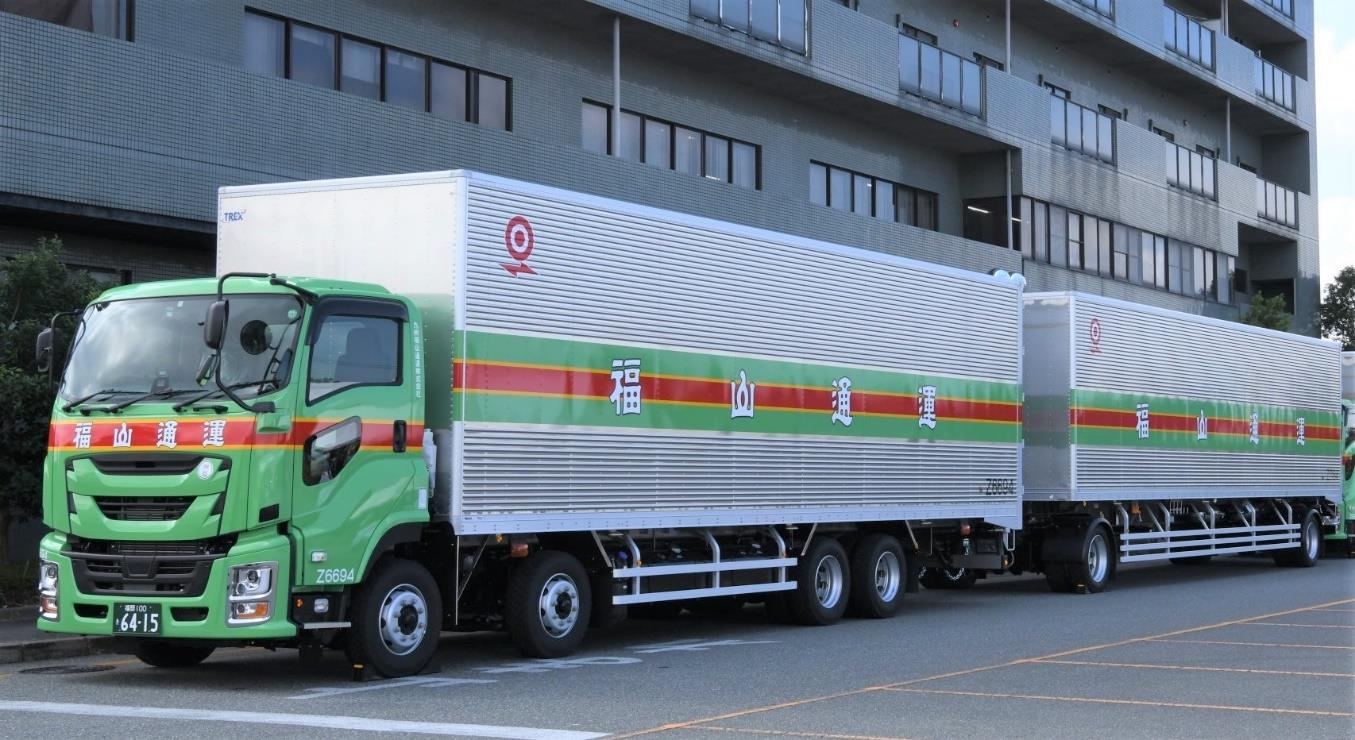 [Contact]
Fukuyama Transporting Co., Ltd.
Public Relations IR Office: Attn: Mr. Murata / Ms. Doi
〒135-0044 3-6-15 Etchujima, Koto-ku, Tokyo
TEL +813-3643-0292 FAX +813-3643-3730
---